The evangelism book, The Life of Christ, provides a natural and non-confrontational opportunity to give a witness of Christ by inviting non-Christian friends and relatives to join in reading through His life during the Easter season, when many are more open to His message than at any other time of the year.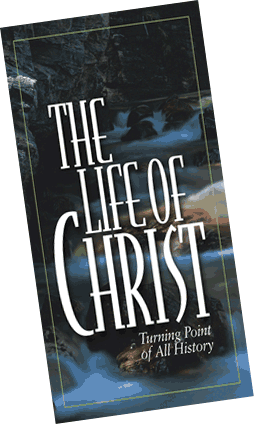 The 40 Days with Jesus book itself contains a salvation presentation and can also be given to unbelievers. Those especially from a mainline or liturgical church background who are acquainted with the Lenten season might utilize the book in reading aloud to their families. (If the 40 Days with Jesus book is given to coincide with Easter, it should be done more than 40 days before Easter.)
Offering a book to a non-Christian friend can be as simple for church members as saying, "At our church we want this to be the most meaningful Easter we've ever had, so we are reading together through the life of Christ. Our church bought some special books about His life, and I'd like to give one to you." Sometime after giving the book, an invitation can be extended to that person to Easter services.
Both books conclude with the compelling fact that the life of Christ calls for a decision in everyone's life and contains a section which leads a person to a decision to receive Christ as Savior. It also gives guidance to new Christians to begin daily Bible reading and prayer, join a church and share Christ with others.